A tree service celebrating 20 years of healthy trees and happy customers in Seattle.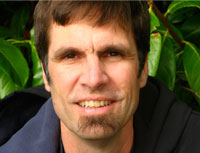 Mark Herkert, certified arborist, helps you and your trees get along by balancing your goals with the long-term health of your trees.
Specializing in:
Why Choose Madison Park Tree?
Experience
Our tree service has been in business for 20 years, with hundreds of satisfied customers around Seattle.
Trusted
We are on the City of Seattle's recommended list of tree companies, and are referred by Plant Amnesty and City Peoples Garden Design
Certified
Mark has been a certified arborist since 2000. He performs or supervises all tree work, unlike many tree services who only have an arborist "on staff".
Quality, not quantity
As a small tree service we do not have the pressure of keeping a large staff busy. We won't recommend unnecessary work.
Community Support
We support Plant Amnesty through donated work days. Mark serves on the City of Seattle's Heritage Tree Committee
Madison Park Tree's Golden Rules
Effective pruning minimizes your tree's future maintenance costs.
The right tree for the right location is better than trying to fit a round peg in a square hole.
Time spent understanding your goals creates a satisfied customer.